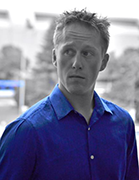 CDodge is a Web Solutions Venture located in Edmonton, Alberta Canada and run by its current sole member Corey Dodge.
Corey's experience lies in Web Design, Web Development, and Online Marketing. His goal is to provide you with a comprehensive solution to your Organization's online needs. This can include the design and development of a small webpage, the planning of a larger web project for your organization, CMS , LMS design and development, individual web tools, online marketing, social marketing setup / consultation and more. Dream up a vision and Corey will propose a solution to make it happen.
We do not sell a product but rather a service. Corey is a fan of open source development and will consult a solution as such. What this means is you can walk away with an initial amazing product that has the potential to grow into the future – even without CDodge. However, CDodge is always here for ongoing support based on an hourly time structure.
If you need online presence  functionality  & consultation, then now is your time to take it by force. Whatever you have in mind, let's come up with a crushing solution.
Send us your request or any questions you may have and we will send you a product proposal based on your response to our Project Builder form or you can simply Contact Us.